Reputable Pressure Washing Pros Serving White House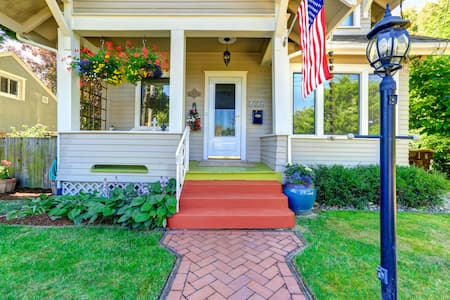 White House has an experienced and reliable pressure washing provider they can trust in Xavier Pressure Wash. We are happy to dedicate ourselves to helping home and business owners in our community maximize their curb appeals and fall in love with the look of their properties again. We offer our pressure washing services to eliminate unsightly dirt buildups, stains, and algae growths that are bringing down your home or commercial building's aesthetic.
We also offer soft washing to cater to areas like your roof and siding that need a more gentle touch. Whatever your structure's unique needs may be, Xavier Pressure Wash is here to help you achieve your goals for your property. Our services come with a satisfaction guarantee, and our technicians are devoted to ensuring your complete satisfaction with our work. If you're interested in the best pressure washing in White House for your home, then Xavier Pressure Wash is the local professional to call. Reach out to us today and let us give your home the care it deserves!
White House's Top House Washing Experts
The exterior of your White House home should be just as important to you as any other aspect. And why wouldn't it be? Your home's exterior is your outer face for the rest of the world to see. It shows people your tastes and character and allows you to feel comfortable and happy with the presentation of your home. It shows your commitment to putting your best foot forward in the neighborhood.
One of the most challenging aspects of homeownership can be maintaining your home's appearance because its exterior is constantly exposed to harsh elements like rain and humidity, making it easy for dust and dirt to find a home on your siding. When the sun comes out, it will bake that dust and dirt onto your home's exterior, and eventually, layer upon layer of grime will build up, causing your exterior to become dull and grey. Sometimes moisture gets trapped and mildew or mold will also grow, leaving unsightly streaks and marks.
When your home needs a complete wash, Xavier Pressure Wash is the team to call. We specialize in exterior cleaning and we have the right tools and experience to get your house in pristine and presentable shape quickly. Our house washing technicians are professionally trained and get the job done right the first time. The key to our service is that we give your whole house, from the foundation block to the rooftop, a thorough, deep clean without damaging any aspects of your exterior design.
Gutter Cleaning In White House Will Safeguard Your Roof
Your rain gutters serve an extremely valuable purpose for your roof, exterior, and foundation. Rain gutters and downspouts route rainwater away from your home, preventing water infiltration into your roofing and softening of the ground around your foundation. When your gutters become clogged by debris, they no longer work as intended, leaving your exterior elements vulnerable, which could lead to very expensive repairs.
Xavier Pressure Wash offers comprehensive gutter cleaning that will keep your gutter troughs clear and flowing properly. We are the exterior cleaning experts in White House and we have the necessary tools to quickly and easily clean your rain gutters. That is why we're the preferred choice for rain gutter cleaning in the area.
Don't risk getting up on a ladder and cleaning out your own gutters when you don't have to. Our gutter cleaning specialists have equipment that makes the job easy and fast. We completely clean out all debris from your gutter troughs and your downspout so you can rest easy knowing your roof and foundation are protected.
Reviews & Testimonials on Xavier Pressure Wash in White House, TN
There are currently no reviews or testimonials for White House, TN. Check back soon!
Check Out Our Work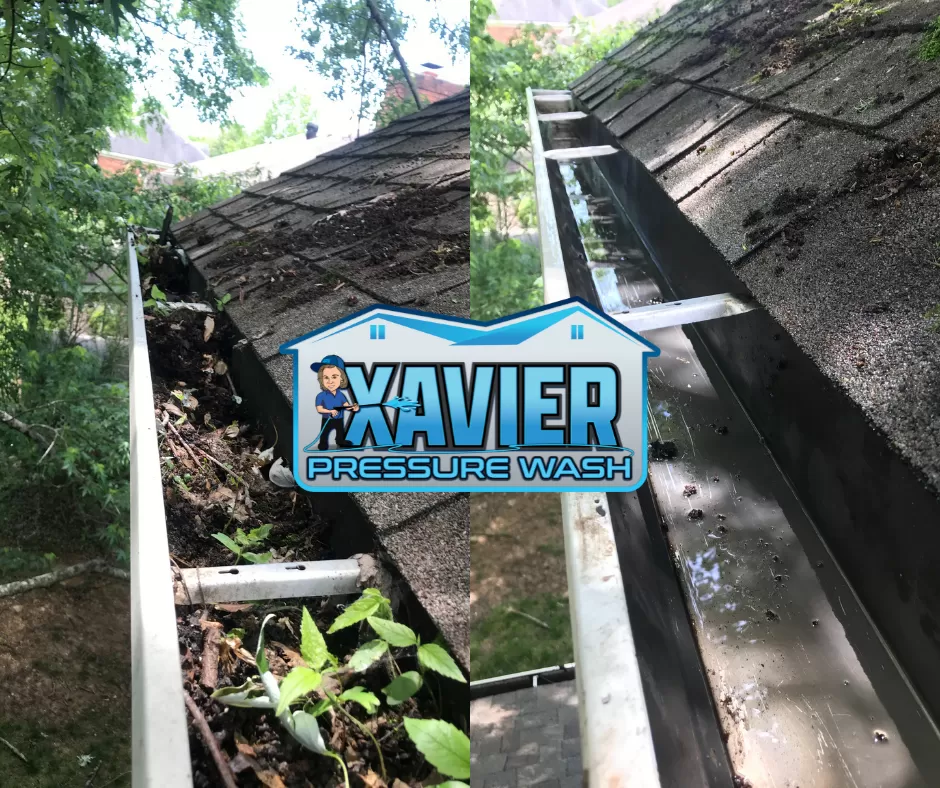 ---
Clogged gutters can overflow with water when it rains.The water has no where to go and weighs down on your gutters causing it to become loose and ends up damaging your gutters. Other residential pre […]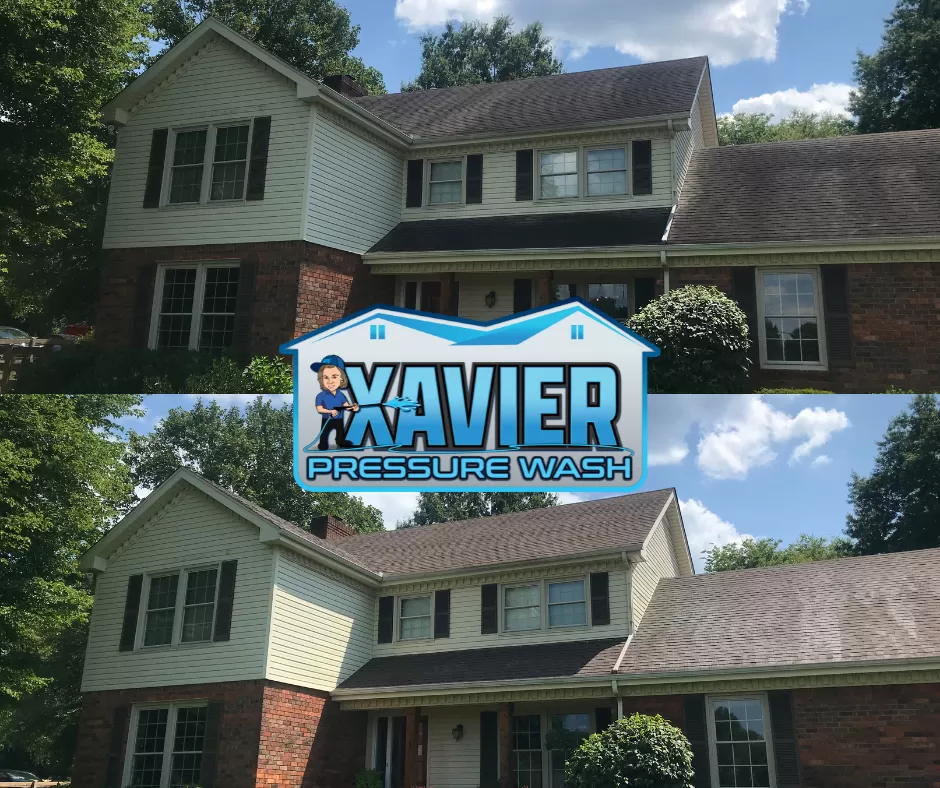 ---
Project was done with soft wash system to prevent from damaging the roof. Customer was very pleased with the results. Other residential pressure washing services we offer include: Driveway Washing […]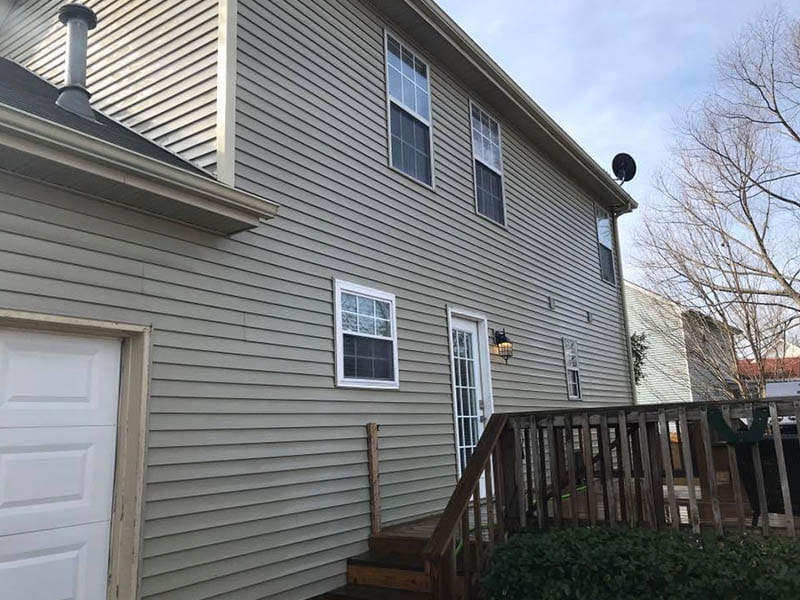 ---
Recent Articles
Gutter Cleaning Tips For Your Home

If you've decided to clean your gutters this year, you'll need some gutter cleaning guidelines to ensure that you're doing it correctly and properly. Hiring a professional gutter cleaner is one of th […]

Cleaning Tips For Home Sellers

The best way to sell your home is to make the property as attractive as possible for potential home sellers. The best way to ensure your home is attractive is to keep your home as clean as possible. […]
Contact Us Today
Call Xavier Pressure Wash Today, For Hendersonville Pressure Washing You Can Count On!